If you're serious about getting jobs in Ghana within the shortest possible time, then signing up for custom job alerts where you get alerts on only jobs matching your profile is the ONLY way. Join over 30,000 job seekers in Ghana already signed up and take charge today!
Let's go though these 3 easy steps below.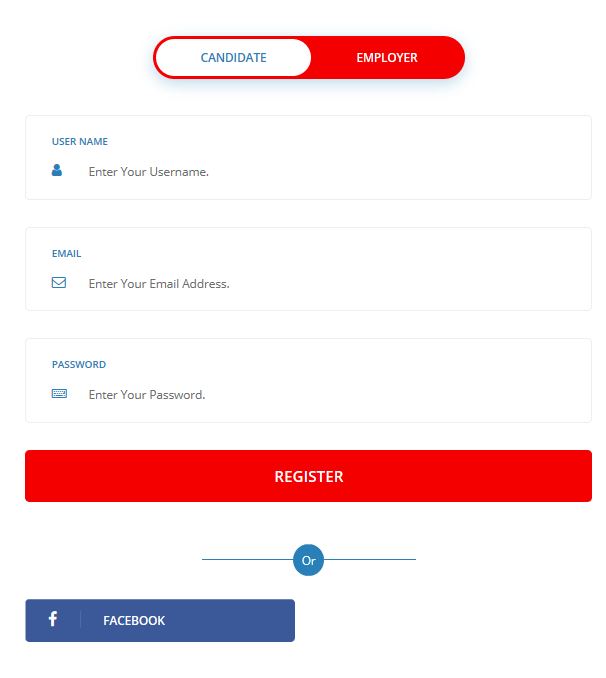 To start, click here to register as Candidate on our website. Fill in your username (not your full name at this stage, e.g. kofimensah), provide your correct email address (check for error as you type your email address) and enter your password.
If you're already registered, click here to login and go to step 2.
Once you click on Register button, you will need to check your email inbox or spam box to click on the confirmation link in the email sent from our website. You need to click on the link in the email sent to complete your registration process.
2. Locate the job
ALERTS

Button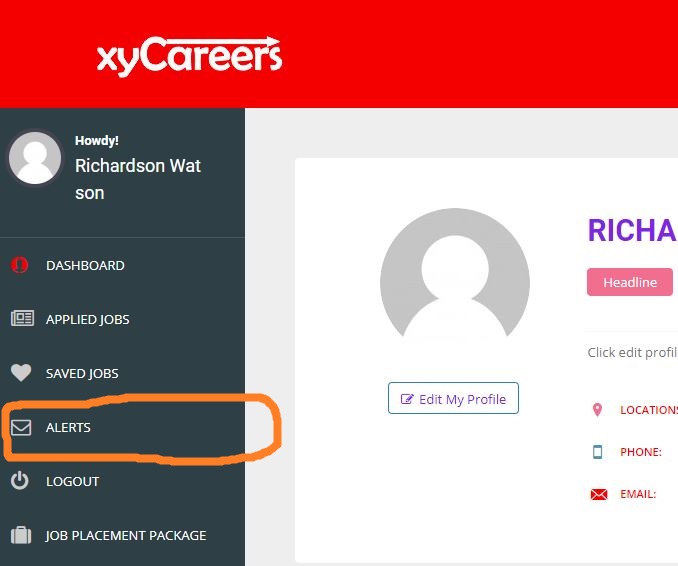 Once you are done with registration, log into your candidate dashboard and you will find ALERTS button on the left side, just before LOGOUT button. Click on it and start creating your job alerts. Remember you can create different alerts for different kinds of jobs. But you must do it one after the other.
3. Fill the
JOB ALERT FORM
As seen from the photos above, you can create different job alerts, one at a time. For example, if you are looking for both HR Jobs and Fresh Graduate Jobs, then create 2 different job alerts, one job alert at a time.
You could start with HR Jobs for example. When you are done, refresh the page and do another alert for Fresh Graduate Jobs. This is the most effective way.
If you follow steps 1 and 2, then you are done setting up job alerts. You may start receiving alerts from the next day, depending on your alert details.
You can end here or proceed to the final step on how to manage your job alerts in future.
BONUS:
Managing

Your Job Alerts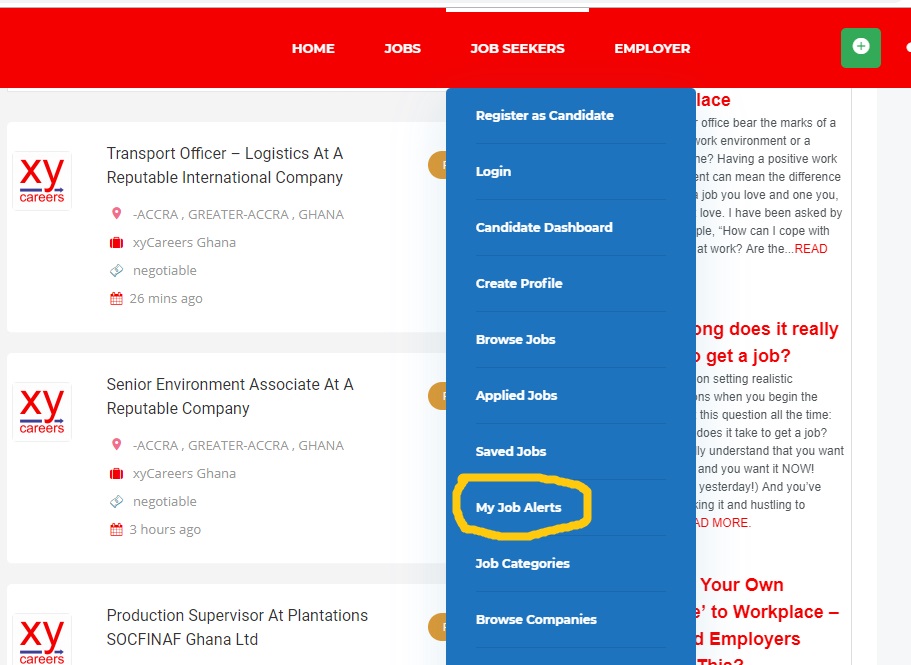 In order to manage your job alerts, log into your candidate dashboard.
Once you are logged in, access the ALERTS menu from your user dashboard. You can also get the My Job Alerts from the menu under Job Seekers as shown in the photo. Click on it and manage your existing job alerts or create new ones to meet specific needs.