Business schools haven't always been welcoming places for women. In a scathing exposé of Harvard Business School in the early 2000s, male students were reported to dominate class discussions and haze female students.
Understandably, women interested in pursuing graduate degrees in business didn't want to be part of this culture. Since then, Harvard Business School and other MBA and Executive MBA-granting institutions have reformed this kind of anti-women bias.
However, one of the markers of a program's full integration of women into the program rests in gender parity between male and female students. For one, women can connect with others who understand their experiences in their fields. What's more, gender parity indicates that the school values and supports women, seeing them as truly valuable additions to their programs.
Here, we'll discuss five top Executive MBA programs that have taken key steps to increasing gender parity between male and female students.
The INSEAD Global Executive MBA
Gender ratio: 69 percent men and 31 percent women 
This modular program takes place in fully integrated campuses across three regions: Europe (France), Asia (Singapore) and the Middle East (Abu Dhabi). The GEMBA offers experienced executives an intensive 14 to 17-month fast-track to the top via one of the world's most prestigious and multicultural business schools.
The program's gender parity has increased from 20 to 31 percent women in a few short years. One of the ways this EMBA program has compelled more female students is by offering a variety of scholarships that help women pay for their degrees. This matters. Around the world, women only earn 77 cents to men's dollars, so pursuing an EMBA may be less financially viable for some women in business.
If that's the case, they can apply for the general INSEAD scholarships. However, if pursuing INSEAD's joint program with Tsinghua University,TIEMBA, they can also apply for the TIEMBA Scholarships for Women, which are designed to help expand women's ability to pay for their education.
Cornell Executive MBA/MS in Healthcare Leadership
Gender ratio: 47 percent men and 63 percent women 
With the incoming class of 2021 comprised of 63 percent women, Cornell's EMBA/MS in Healthcare Leadership has surpassed gender parity expectations.
One of the ways this program has attracted so many female students is because of the Johnson School of Business' commitment to them. Each year, for instance, the school hosts the two-day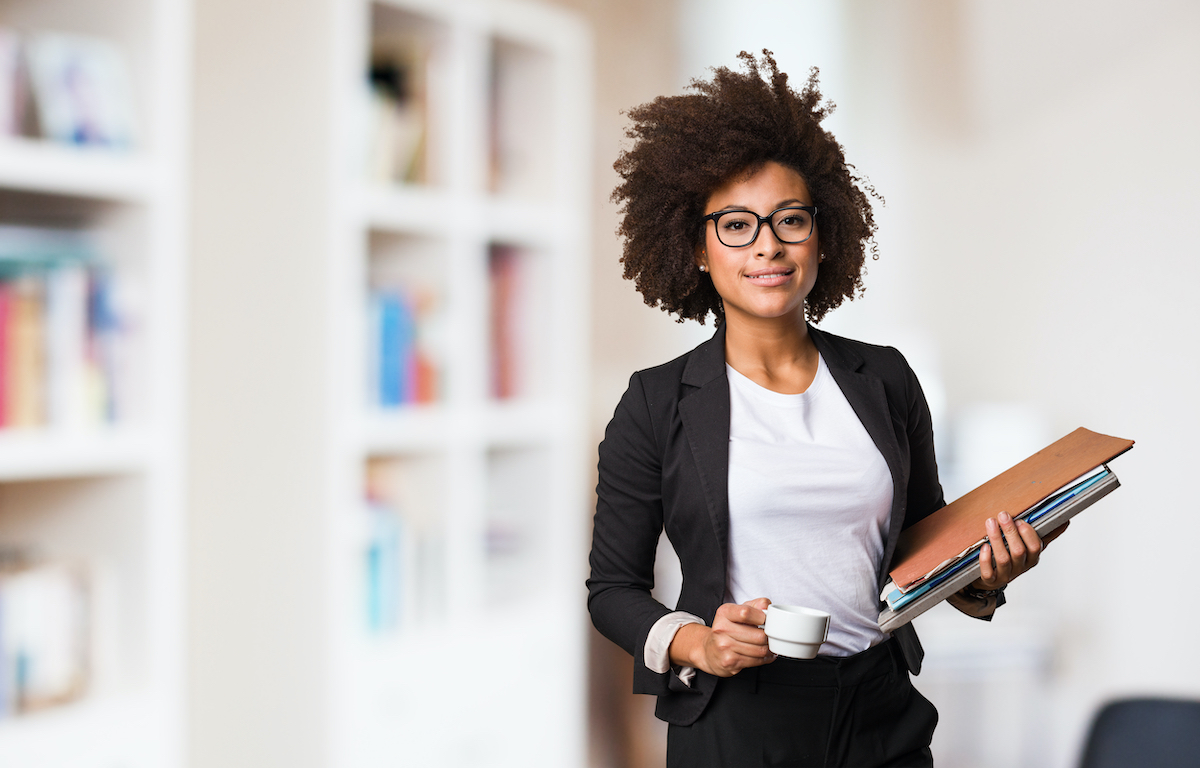 Johnson Women in Business summit, which aims to attract women business school applicants.
Once enrolled, female students can join the school's Women's Management Council (WMC), which keeps issues surrounding women in business at the foreground. Further, Women in Leadership Consultations let women talk with others to plan their careers and expand their skills.
Temple University's Fox School of Business and Management EMBA
Gender ratio: 60 percent men and 40 percent women 
Temple touts that it surpasses industry-standard gender parity in its EMBA program. Women made up about 31 percent of EMBA students in 2019, but Temple's cohort is made up of 40 percent women.
The school hosts its (newly-online) Women's Leadership Series, which brings in six successful executives to teach women in business the skills they need to advance their careers. What's more, a number of female students tout their ability to connect with other women in business the highlight of their time in graduate school. Further, women appreciate the flexibility of the program, as they often have busy lives with work and family.
Pepperdine University Graziadio Executive MBA
Gender ratio: 36 percent men and 64 percent women 
Unlike many business schools, Pepperdine graduated a woman in its first cohort – of just four students in 1938. To support this legacy, the school is committed to developing a network of women students and graduates. Graziadio's Center for Women in Leadership focuses on both industry research and women's leadership concerns, as well as fostering mentorship roles among women. According to the Center's director Bernice Ledbetter, "Now is the time. Tomorrow may be too late."
OSU Fisher
Gender ratio: 75 percent men and 25 percent women  
Though OSU Fisher's gender parity may be lower than other programs on this list, it still has credentials that appeal to women.
The school was named to the list of the top schools for women by Working Women magazine. Part of the reason for this success is the Fisher Graduate Women in Business (FGWIB) organization, which discusses issues relevant to women in business and supports their advancement. Former and current female students of the EMBA program also network with fellow graduates through this group. What's more, students can apply for Research on Women Grants, as well as joining student groups like the Women Presidents' Organization and the National Association of Women MBAs.
---
If you're looking for a supportive EMBA that's on the road to gender parity, Ivy Exec's 2020 Best Executive MBA Programs ranking can help. Every ranking not only considers prestige and career advancement statistics but also notes gender balance in student cohorts. EMBAs with a better gender parity – or notable improvements over time – could help sway your decision of which program to attend.  
Source: view article source