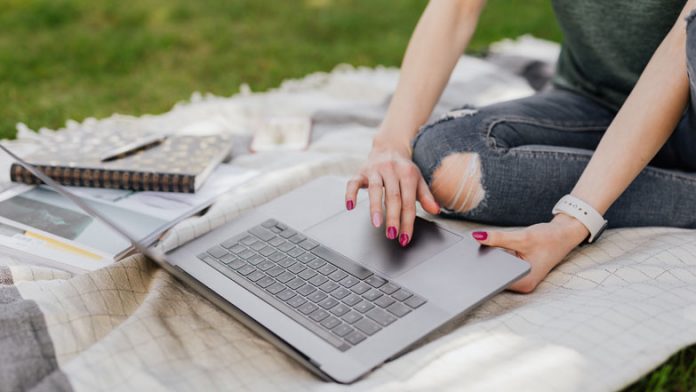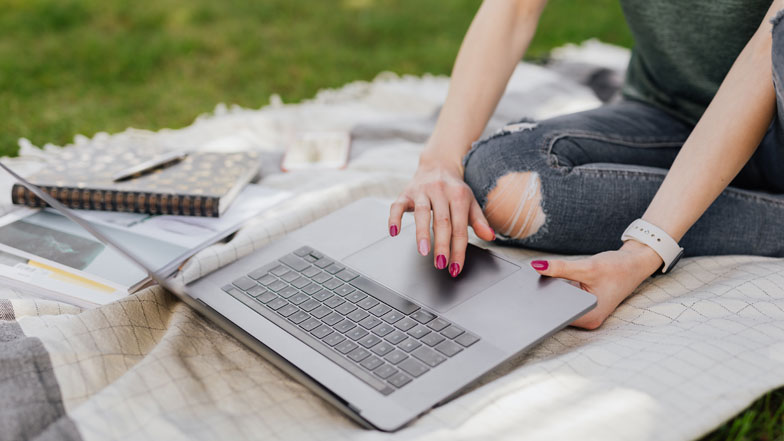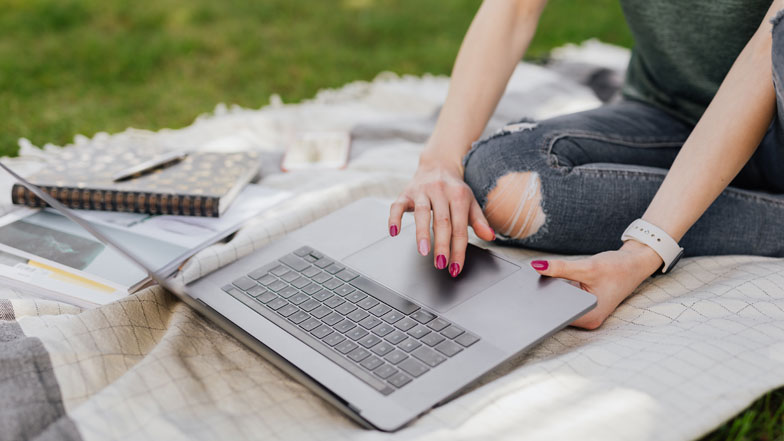 You can't put your ability to bake banana bread or learn TikTok dances on your CV. But you can put a course on there… 
If you're considering brushing up on your skills or changing career direction, taking a course is a great place to start. Not only could it qualify you for a career change, it could also help you to gain employment in your current industry in a particularly challenging time. 
Here are the top courses within the most sought after industries this July: 
Health & social care 
The 2020 pandemic has left a number of industries searching for staff to fulfil people's changing needs, and health and social care is one of them. In fact, with care homes amongst the hardest hit by the virus, vulnerable people all over the UK are in desperate need of help and care from qualified professionals. 
So, if you're a caring person who likes looking after others, a career in care could be a rewarding (not to mention in-demand) path to take.
This Level 3 Diploma in Health & Social Care could be a great way to develop your skills in this field, and ultimately help you to stand out to employers. Including modules that teach you how to promote communication and personal development, practice equality and inclusion, safeguard and protect people in care, and much more – it's designed to help you understand what it takes to be a great care worker. 
Or, you could study this Level 3 CACHE Award in Health and Social Care, which is awarded by Council for Awards in Care, Health and Education (CACHE), and therefore fully recognised by employers in the industry. 
It contains all the knowledge you need to work with groups of all ages, in a number of settings. Core modules include equality, diversity, and rights in health and social care, human growth and development, and safeguarding in health and social care. 
What's more, both courses can be studied online and at your own pace – meaning you can get certified without even leaving the house. 
Perfect for: People who care about other people.
What do I need? Both courses require learners to be 19 or over, hold a recognised qualification at Level 2 or above (in any field), and have basic English, Maths, and IT skills. 
How long will it last? The Level 3 Diploma will last an average of 12 hours, whilst the Level 3 CACHE Award takes around 180 hours to complete. 
View all health & social care courses
Personal training
If lockdown taught us anything, it's that we'll never be as fit as Joe Wicks. But that doesn't mean we can't try.
And if you're one of few who managed to stick to your fitness promise and totally avoid snacks and Netflix, you might have actually succeeded. If you're not, that's OK too. Because it's never too late to get started. 
Hey, if you're really dedicated, you might even be able to turn fitness into a career – just in time for the gyms to re-open. And these courses could help. 
The Level 2 Fitness Instructor Certificate is a great starting point. Endorsed by REPs and CIMSPA, it allows you to learn about the fundamentals of fitness instructing through e-learning, practical workshops, webinars and dedicated tutorials. Once completed, you'll be a qualified Fitness Instructor, with the ability to move onto higher level personal training courses. 
This Level 3 Diploma in Fitness Instructing and Personal Training will help you to develop the knowledge and practical expertise to deliver personal training sessions, build a client base and understand long term planning of personal training programmes.
Covering a range of topics such as nutrition, supporting a client through gym-based training, anatomy, and physiology, this REPs and CIMSPA recognised qualification will take you from gym enthusiast to certified Personal Trainer in a timeframe that suits you. 
You'll also never overlook the importance of leg day ever again. You're welcome. 
Perfect for: People who want to live at the gym.  
What do I need? Aside from an active interest in fitness and a positive attitude to learning, you won't need any previous qualifications or experience to get started with these courses. 
How long will it last? Both courses are online and self-paced, meaning you can study at a rate that suits you. 
View all personal training courses
Digital marketing
The key thing about digital marketing is that most businesses will always need it. 
Whether it's through social media, TV, radio, content, SEO, PPC, display, email, or even influencer marketing, there are a number of ways companies use multiple platforms to market and promote their brand. 
This makes for a number of job opportunities to choose from. 
Don't know your SEO from your PPC? Not sure what a funnel is? Think evergreen is just about plants? It might be time to start studying. 
This CIM Diploma in Digital Marketing is a globally recognised professional certification that enables you to get certified in as little as 12 weeks. 
It teaches you to plan, implement and monitor effective digital marketing campaigns using tools such as SEO, PPC, online advertising, email marketing and social media. Other topics include digital metrics, regulation, codes of practice, and affiliate marketing.
Not sure that's for you? What about a qualification that's approved by tech giants such as Google, Twitter, Facebook, and Microsoft? This Digital Marketing Fast Track course provides professional certifications in agile, digital marketing, Microsoft Excel, and GDPR – and will give you the best possible skill-set to thrive in a career in marketing.
You'll study a number of modules for each of the above topics, and the syllabus covers all areas of marketing – from SEO, content marketing, and social media, to strategy, planning, and analytics. 
So what are you waiting for? #GetStarted. #Marketing. #Hashtag. 
Perfect for: People who know what people want. 
What do I need? Both courses are suitable for learners of all levels.
How long will it last? You'll be able to study each of the above online and at your own pace. 
View all digital marketing courses
Still searching for your perfect learning opportunity? View all available courses now. 
Sign up for more Career Advice
Source: view article source