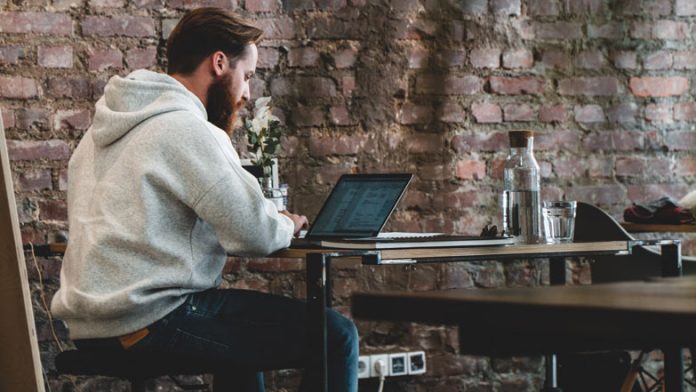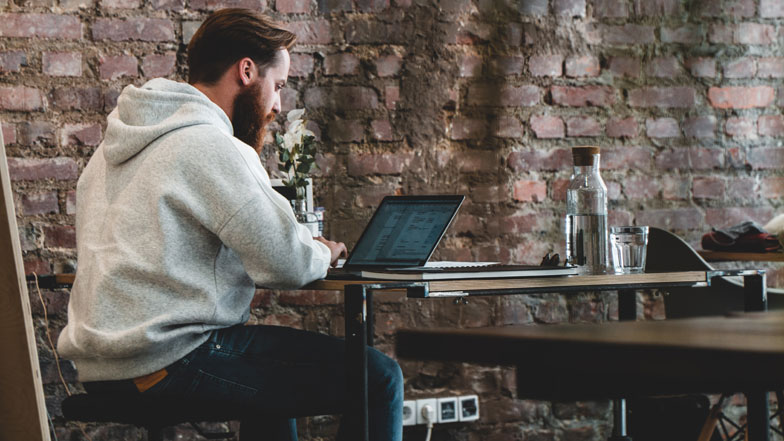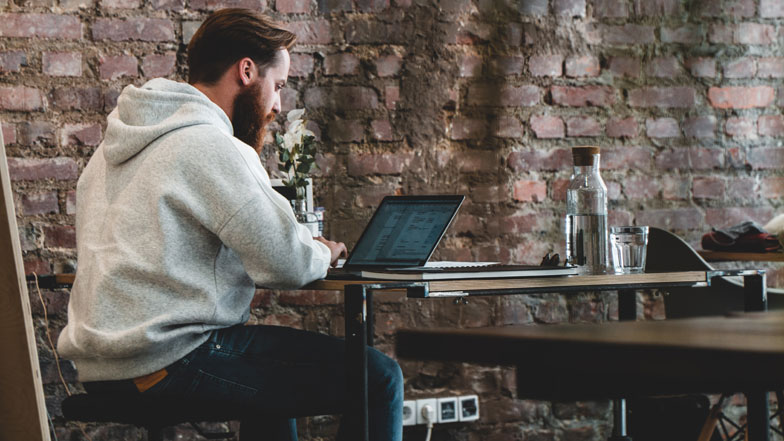 Considering a course? Go online… 
Online courses are available in almost every sector, from accountancy and HR, right through to beauty, business, and marketing. But what are the benefits of distance learning, and how could it help your career? 
Here are five of the key benefits of studying online: 
You can choose your learning environment
One of the best things about online learning is that there are no restrictions on location.
Not only does this mean you're not limited on choice when it comes to the course you can do, it also enables you to choose a learning environment that works best for your study style and situation.  
Like the quiet? Study from a home office or bedroom. Work well with background noise? Take your laptop to your nearest coffee shop. On a long train journey? Study on-the-go. 
Online study is also perfect if you're physically unable to attend a classroom; whether it's that you're suffering from health conditions that affect your mobility, you're a stay-at-home parent/carer, or you have other commitments – such as work.  
All you need is an internet connection and a device to study on, and you're all set. 
Six productive things you can do with your commute
Three skills you need to study at home
You can study at your own pace
OK, so you're most productive at 2am whilst eating a Twirl. We're not judging. 
In fact, online learning actually condones this. Without the need to attend scheduled classes, lectures, or seminars, the hours you choose to study are entirely up to you. Morning people, night owls, you're all welcome on an online course. 
What's more, you can make your learning schedule fit around your current commitments, so neither your education nor your career progression is sacrificed.
And if in-person classes often have you scrambling to jot down notes or get to grips with complicated concepts in a short space of time – online courses have got your back.
A self-paced study method means you can pause or rewind content wherever you need to, and take as long (or as little) as you need on each part of the course. You can also easily revisit past lessons if you didn't quite nail it the first time around.  
 Goodbye, people telling you where to go and when to be there. Now you're your own clock. 
Kind of… 
How to fit work around studying
Microlearning: What you need to know
It's cheaper (and more eco-friendly) than classroom learning
Online study isn't just good for your work-life balance – it's also beneficial for your bank account.
Because online courses cost less for institutions to provide, the overall price of the course is likely to be cheaper than a classroom based opportunity – especially if you choose a professional certification or a CPD course over a degree. You'll also save money on travel, accommodation, and physical learning materials (e.g. textbooks). 
Additionally, many courses marketplaces allow students to pay in interest-free instalments, making the cost of a course easy to manage, no matter what your financial situation is. Take that, student debt. 
The added bonus? You'll be helping the environment too. Not just by decreasing the amount of travel taken to and from a classroom – but also through reducing the resources a learning provider needs to allocate to on-campus students.
Five ways to make studying affordable 
Seven of the best home learning courses
You can be part of an online community 
Just because you're not face-to-face with a lecturer or sat in the same room as your classmates, that doesn't mean you can't interact. 
In fact, you might find that it's actually easier to communicate online. 
There are a multitude of free online programmes available, like Google Hangouts, Slack, or Microsoft Teams, that make remote communication fast, simple, and straightforward. No matter where you are.  
You can use these not only to catch up with your tutor (in addition to email, live chat, phone calls, and Q&A sessions) – but also to create study groups and network with other students all over the world.
Whether you're having a discussion about the course content, you're coordinating on a group task, or you're seeking help on a lesson – you can use this software to share screens, present documents, use virtual whiteboards, and brainstorm ideas. 
Some even offer fun visual filters to apply to your video calls. You know, if you're into that. 
Five ways using technology every day will make you more intelligent
You'll learn even more than you bargained for 
A qualification isn't the only thing you achieve at the end of an online course. 
You'll also develop a wide range of additional skills in everything from tech and communication, to self-motivation and leadership. All of which are considered vital to many hiring managers. 
For instance, there's a whole host of technology involved with studying an online course. By sharing files on tools like Dropbox, managing your tasks on organisational software like Trello, or even just communicating virtually via Slack or Skype – you're continuously growing your skills in tech that's used daily in many jobs.  
You'll also be developing your ability to communicate professionally, through pitching ideas, responding to different perspectives, and building a rapport with your peers.  
And with more and more companies opting for work from home setups, proficiency in collaboration tools and experience in remote communication is key. 
Six reasons you should start studying
I'm interested in a course: Where do I start?
Ready to start studying? View all online courses now. 
Sign up for more Career Advice
Source: view article source