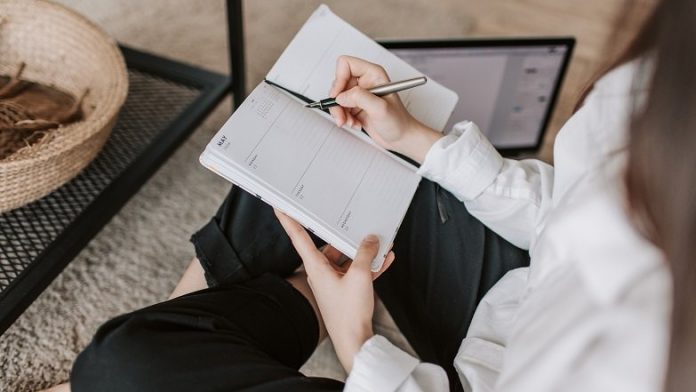 Never underestimate the importance of clerical skills. 
Not only will they add substantial value to your CV, they'll also help your application stand out to potential employers. And the good news is that you might already possess some of the skills, without even realising. All you need to do is find out which ones work for you.
To help get you started, here's everything you need to know about clerical skills, and a quick list of which ones employers often look out for in a CV:

What are clerical skills? 
Clerical skills are essential attributes for anyone working in an office, or in any other type of clerical role. 
They can be soft skills or hard skills, meaning that they're often self-developed, although some may require a degree of training to pick up. But they're much more than just basic office skills. 
In fact, clerical skills are needed for jobs in almost every industry. As a result, they're often seen as absolute necessities when applying for most roles. 
What are soft skills?
Hard Skills vs. Soft Skills 
Examples of clerical jobs 
Clerical jobs cover a wide range of roles in the office. 
Examples of clerical jobs include:
Receptionist 

Secretary 

Administrator

Office Coordinator 

Office Manager  

Personal Assistant  

Clerk 
But even if the position you're applying for isn't specifically in a clerical field, knowing how to make the most of clerical skills is always recommended to add value to your CV.

Examples of clerical skills to add to your CV
Organisational-based clerical skills 
Having excellent organisational skills is key for many clerical roles. Not only to ensure employees manage their own schedules effectively, but also to potentially manage their boss' schedule too. 
In a practical sense, these could come through in your CV as anything from diary management and delivering mail, through to setting up efficient filing systems. 
Other examples include delegating tasks, prioritisation and planning.

Communication-based clerical skills 
Being able to communicate effectively is always vitally important in helping an office run smoothly. No matter what size the team is. 
This often comes under verbal and written communication skills on a CV – but there are many more tangible ways to demonstrate it. 
An excellent telephone manner, proficiency in using internal comms channels, and even great customer service skills could all come under this particular clerical skill set. 
Tech-based clerical skills
Ok, so you don't necessarily need to be a tech wizard to work in a clerical role. But knowing how to use certain software will always be valuable for employers. 
Being proficient in Microsoft Office programmes (e.g. Word and Excel) is a good start, as well as possessing some knowledge of Google Sheets/Docs.
However, if you want to take it up a step further, other great computer-based clerical skills to add to your CV could include typing speed, data entry, and experience in using/building databases.

Problem solving clerical skills
Clerical roles can often be fast-paced. Unfortunately, that means things don't always go to plan.
As a result, analytical thinking and problem solving skills are always in-demand for employers. Resolving issues with suppliers, handling customer complaints and carrying out risk assessments all fit within this category. 
There are also a number of other soft skills, such as active listening and creative thinking, which are great problem solving skills to add to your CV. Especially if you can think of examples of when you put them into practice.

Attention to detail
Lastly, as many clerical jobs come with a fair amount of paperwork, attention to detail should never be overlooked. 
This could mean proofreading and checking for typos – both in your own work, and for other members of the team. It could mean displaying your numerical skills, allowing you to minimise mistakes in any number-based tasks you undertake. 
Knowing any company policies and procedures is also a good way to display your attention to detail. That way you can ensure no mistakes are made in terms of process as you go about your working day.
Why are clerical skills important?
Clerical skills are essential in a number of different industries – allowing us to work quickly and efficiently, even if our jobs aren't strictly clerical.
In fact, almost all roles have some sort of clerical element. Even if it's just completing paperwork, making orders, or using the same software on a daily basis. 
What's more, because many clerical skills are transferable, it means that they'll always be useful for any role you undertake. So even if you don't have experience in a similar position, your clerical skills could help set you apart.
What are transferable skills?
Skills based CV template 
How can I improve my clerical skills?
If you don't have much previous clerical experience, don't panic. 
The good news is that many clerical skills can be learned over time. Whether it comes in the form of on-the-job training, or just in your day-to-day life. Clerical skills are also something you can work on yourself, with the right training. 
There are thousands of courses out there to help you improve everything from the words you type per minute, right through to your technical prowess. And because they aren't necessarily tied to a certification, these types of courses often don't take long to complete – allowing you to fit studying around your own schedule.
Just pick the area you want to focus on, and get started. Because it's never too late to add to your clerical skill set.
View all courses
Ready to put your skills to good use? View all available jobs now.
Sign up for more Career Advice
Source: view article source