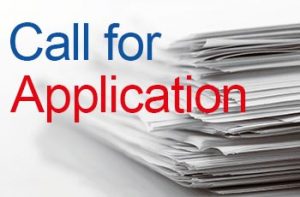 Ongoing Scholarships in Nigeria 2019-2020 Updates 

If you have been searching for scholarships in Nigeria 2019,  you are in the right place, studies show that there are over 500 Nigerian Scholarship opportunities for Undergraduate, masters and PhD students in Nigeria to study at home or abroad, which ease up the financial burden and in turn help the students focus more on their studies.
This post is divided into three segments UNDERGRADUATE SCHOLARSHIPS IN NIGERIA, MASTERS SCHOLARSHIPS IN NIGERIA, AND PhD SCHOLARSHIPS IN NIGERIA as such every level is taken care of.
This post is a full compilation of the Ongoing scholarships in NIGERIA available for Nigerian Students in Public universities, Private universities, polytechnics, and Colleges of education across the country. This post also cut across international scholarships Nigerians are eligible to Apply For too.
The application process for these available scholarships in Nigeria can be very easy as it involves filling your information online on the scholarship portal and uploading some necessary documents on the portal. or sending the requirement documents via courier to the desired school where you applying to.
NOTE: Our Scholarship Award Winning Ebook (worth $50) is up for grab, if you're reading this article, you stand a chance to win one of our Scholarship Ebook.  Read through for eligibility on how to get our scholarship ebook for free.
World Scholarship Forum popular searched Scholarships 2019
Don't miss any of these Scholarship opportunities. You can open any of these opportunities on a new tab.
Ongoing Scholarships in Nigeria 2019
Most of these available scholarships for Nigerian students are fully funded scholarships for all the awardees until they graduate from their undergraduate programmes.
Documents Required For Undergraduate Scholarships for Nigerian Students 2019:
The following documents are often required that students upload them during the undergraduate scholarship application; these include the following:
Passport photograph
Admission Letter (From School or JAMB)
School ID Card
Local Government of Origin identification
O'level Result
JAMB Result
Birth Certificate
National Identification Number (NIN). This is optional in most cases.
Documents Required For Post-Graduate Scholarships for Nigerian Students 2019
It is important you know that Some of the documents that you will have to submit for the scholarship application process are the same ones that the university will request from you when you apply for a Master degree or PhD degree. See the required documents for Post-Graduate Scholarships in Nigeria 2019:
Completed scholarship application form.
Copy of passport/ID.
Copies of transcripts/diplomas.
Statement of purpose/Letter of motivation.
Letter of recommendation (1 or 2)
CV (Curriculum Vitae)/Resume.
Standardized test scores
Additional Documents
Postgraduate
Certificate of graduation/bachelor's degree
PhD/Research
Certificate of graduation/master's degree
Research proposal
Note: These documents might differ with respect to the concerned scholarship. International Scholarships have their own separate documents
The Most popular Scholarship application portal where multinational upload their scholarship application for Nigerians is scholastica.ng
Now, If you want to win scholarships in Nigeria 2019, take advantage of these ongoing scholarships in Nigeria 2019. These awards are offered every year and are opportunities for you to explore this year.
Well for the sake of this post as earlier stated we will group these ongoing scholarships in Nigeria 2019 into :
Ongoing Undergraduate scholarships in Nigeria 2019
Ongoing Masters scholarships in Nigeria 2019
Ongoing PhD scholarships in Nigeria 2019
Ongoing International scholarships for Nigerians 2019
These ongoing scholarships 2019 can fall into any of the following, therefore follow carefully to see which of the Nigerian scholarships you are eligible for.
Federal Government Scholarships for Nigerian students 2019.
State Government Scholarships for Nigerian students in 2019.
Scholarships by Oil Companies for Nigerian students 2019.
Other 2019 Scholarships in Nigeria
So without taking much of your time, here is a list of 2019 Scholarships in Nigeria. if you are not a Nigerian we also have scholarships for developing countries you can apply for too. There are other ongoing scholarships for Nigerian students to study in some listed countries below:
Nigerian scholarships to study in the USA
Nigerian Scholarships to study in the UK
Nigerian Scholarships to study in Canada
Nigerian Scholarships to study in Australia
and Many more.
Current Scholarships for Nigerian Undergraduates 2019
Federal Government Scholarships for Nigerian students
Here are going to Start with those Scholarships offered by the government. These Scholarships are most times Fully Funded Scholarships to Study in Nigeria or even outside the Country. Here is the list.
BEA Awards for Nigerians to Study Abroad, 2019-2020
Federal Ministry of Education is inviting applications from qualified candidates for Bilateral Education Agreement BEA Awards for Nigerians to study abroad. The Nigerian Scholarships are available to pursue undergraduate and postgraduate programme…APPLY FOR SCHOLARSHIP
---
Federal Govt Scholarships for Undergraduate, HND, NCE and Postgraduate 2019-2020
The Federal Ministry of Education is making available offers for qualified Nigerian Students in Nigerian Public tertiary institutions to participate in the 2019/2020 selection interviews for scholarship awards tenable in Nigerian tertiary institutions.
Applicants for Postgraduate studies should possess a minimum of first degree with Second Class Honors, Upper Division. All other applicants (UG, HND & NCE) must be registered Full-Time students in their second year or above in Federal or State University, Polytechnics, Monotechnics and Colleges of Education.
For all Undergraduate scholarship applicants in Nigeria, (Physically Challenged Inclusive) must be in their second year or above and have at least 4.0 Cumulative Grade Points Aggregate (CGPA) on a five (5) point scale or its equivalent… APPLY FOR SCHOLARSHIP
---
PTDF National Undergraduates, masters and PhD Scholarship to study In Nigeria 2019-2020
The Petroleum Technology Development Fund (PTDF), is delighted to invite applications from suitably qualified candidates for undergraduates, MSc(Masters) and PhD Scholarships. This Nigerian scholarship 2019 is open to Nigerian students and international students undertaking any undergraduate courses in any of the Nigerian universities…APPLY FOR SCHOLARSHIP
---
Scholarships by Oil Companies for Nigerian students.
Here are Scholarships offered by oil Companies and ventures in the Oil and Gas Sector. Nigerian is one of the Oil Producing States in the world with many ventures involved in the Exploration and Exploitation of the crude. These Ventures turns to give social aids in terms of Scholarships and Bursaries to the Host Communities and State where they are operational. Some take it to be a national wide scholarship Scheme for Undergraduate and Postgraduates students in Nigeria.
These Companies Include Exxon Mobil, Chevron, NNPC, Addax, Seplat, Agip, SNEPco, Agbami joint venture, NNPC, PTDF. Here are those Scholarships
Exxon- Mobil Undergraduate Scholarships 2019/2020
As part of its support for educational development and human capacity building, Mobil Producing Nigeria, operator of NNPC/MPN Joint Venture awards annual scholarships to qualified students in Nigerian Universities. Here is the detail of how to apply for NNPC/MPN Undergraduate National Scholarship Awards.
---
NNPC/TOTAL National Merit Scholarships 2019-2020
 World Scholarship Forum This post is a full guideline on how you can apply for the TOTAL E&P Scholarship. Annually, Nigerian National Petroleum Corporation (NNPC), and Total Upstream Companies in Nigeria (TUCN) together with their venture partners provide an nnpc scholarship award to deserving Nigerian students in the tertiary institutions in the country.
---
NNPC-ADDAX Nigerian Undergraduate Scholarships 2019-2020 [See Details]
NNPC-ADDAX Scholarships for  (100L) which is a Tertiary Institutions National Merit Scholarship Awards Scheme, invites qualified candidates for its  National Merit Tertiary Institution scholarship Awards Scheme. This NNPC scholarship for undergraduate is a huge way of supporting the Young Nigerian student that thinks he or she might not make it through school.
---
SNEPco National Merit University Award Scheme 2019/2020
The Shell Nigeria Exploration Production company offers undergraduates scholarships annually. This post contains processes and the Eligibility of the Candidate. The programme aims to promote academic excellence and improve the skills of young Nigerians…
---
Nigerian Agip Oil Company (NAOC) Undergraduate Scholarships 2019-2020
World Scholarship Forum official website provides information on how to complete the application for Nigerian Agip Oil Company (NAOC) Undergraduate Scholarships. The Scholarship is designed for Nigerian Undergraduate in various selected areas.
---
Shell Undergraduate Scholarships in Nigeria 2019-2020
The University Scholarship Scheme, a programme run by SPDC on behalf of the NNPC/Shell/Elf/Agip Joint Venture, makes a quiet but very profound commentary on the company's interest in the promotion of capacity building in the country.
Every year, more than 4,000 Nigerian undergraduates write aptitude tests to join the evergrowing list of students which Shell Nigeria supports in Nigerian Universities. The applicants are shortlisted on the basis of the national SSCE and JAMB examination results.
---
JIM OVIA SCHOLARSHIP FOR NIGERIAN GRADUATES AND UNDERGRADUATES 2019-2020
The Jim Ovia Foundation Leaders Scholarship (JOFLS) is a definitive partnership between the Jim Ovia Foundation and AAI that will have a long-term impact on creating a better and brighter future for young Africans.
This latest scholarship for Nigerian undergraduates is made possible through the generous philanthropy of the Jim Ovia Foundation and is currently offered through Ashesi University in Ghana and Covenant University in Nigeria.  
---
NPDC/SEPLAT Undergraduate Scholarship Awards 2019/2020
In line with our objectives of building and maintaining a mutually beneficial relationship with our host communities, SEPLAT Petroleum Development PLC is offering scholarships to deserving second-year undergraduates of all Nigerian Public Universities.
The latest scholarship for Nigerian undergraduates award is usually open to deserving undergraduate students of Federal and State Universities in Nigeria. The NPDC/Seplat scholarship Scheme is one of Seplat's educational Corporate Social Responsibility programmes and it is designed to promote educational development and human capacity building.
---
Nigeria LNG Undergraduate Scholarship Award:
Each year the Nigeria LNG Limited opens the application for Nigeria LNG Undergraduate Scholarship Award for first-year Undergraduate students in Nigerian universities.
The Nigeria LNG Undergraduate Scholarship Scheme started in 1998 as part of Nigeria LNG Limited's Corporate Social Responsibility to Nigerian Citizens to enhance human capacity development..
---
Ongoing AGIP Postgraduate Scholarship 2019-2020
The Agip Scholarship for Postgraduate Students in Nigeria is currently ongoing for Nigerian Students who wish to study in Nigeria and Oversea to Pursue their Master's degree programmes. The Agip NAE scholarship award takes care of the following; tuition, books, field trips, accommodation, living expenses and a return economy ticket for the selected one-year course of study.
Apply for the Scholarship
---
Other Available Scholarships in Nigeria for Undergraduates 2019.
Fulbright Scholarship Program for Nigerians 2019/2020 -APPLY
The Fulbright Visiting Scholarship Program supports the research and teaching of scholars visiting colleges and universities in the U.S.
The undergraduate scholarship program in Nigeria is designed primarily to strengthen the capacities of African universities through higher degree training and to develop the potential of their academic staff. It is targeted at young and exceptionally promising faculty members who wish to conduct their doctoral research in the United States.
---
MTN Foundation Undergraduate Scholarships 2019-2020 for Nigerian Students
MTN Foundation Scholarship Award for Nigerian students in recognized tertiary institutions which include (Universities, Polytechnics, and Colleges of Education is a yearly award by Nigeria's biggest telecommunication company to undergraduate students who are in their second year of study and show exceptional academic performance.
A maximum of 500 qualified and successful full-time Nigerian students studying science and technology related courses are awarded the scholarship which covers tuition, book allowance, and stipends.
---
SEOF Scholarship For Secondary, Undergraduate and Postgraduate Nigerian Students 2019
Sir Emeka Offor Foundation inviting fully funded SEOF scholarships to the Secondary, Undergraduate and Postgraduate course for Nigerian students, eligible Nigerian students can apply SEOF Scholarship 2019. SEOF is offering scholarships to different types of courses for Nigerian students. The scholarship is focused on supporting indigent  Brilliant student. Nigerian students who are pursuing Secondary, Graduate and Post Graduate courses can apply for the scholarships on or before the deadline.
---
Nigeria Women Association of Georgia (NWAG) Undergraduate Female Students Scholarship 2019-2020
The Nigerian Women Association of Georgia (NWAG) plans to award 37 one-time scholarships, one per state of origin as well as one for the Federal Capital Territory (FCT), in Naira equivalent amount of $200.00 each, to Nigerian female undergraduate students in Nigerian university or tertiary institutions.
---
 APM Terminals Scholarship & Internship for Undergraduates 2019/2020
This Scholarship/Internship for UnderGraduate training in Engineering and Technology. APM Terminal scholarship is one of the Humanitarian services of APM Terminals. This post is a guideline on how to Apply when the application starts..
---
Guinness Nigeria Undergraduate Scholarship Scheme For Young Nigerians 2019/2020
This scholarship supports Guinness Nigeria's commitment to implementing transformative schemes that foster youth development. The scholarship will provide full tuition for students who are currently studying in Nigerian Universities and Polytechnics. Students from Guinness host communities are encouraged to apply…
---
GANI FAWEHINMI SCHOLARSHIP 2019-2020 APPLICATION
Each year, the Gani Fawehinmi Scholarship Board announces Four Million Naira Scholarships For 20 to 40 Nigerian Students in Nigeria tertiary institution. A scholarship is tenable at Nigerian higher institutions including Universities, Polytechnics, and College of Education…
---
David Oyedepo Foundation Scholarships For African Students 2019-2020
David Oyedepo Foundation is offering a full-tuition scholarship for African students to study at the Covenant University and Landmark University for undergraduate degrees. The Scholarship takes care of your Books, Accommodation and Other Expenses.
The David Oyedepo Foundation scholarship program is our major platform for promoting the Foundation's vision and goals. The scholarship program awards full-ride scholarships to qualified individuals who are indigenes and residents of African countries.
The scholarship seeks to develop youth leaders who are ready to put their learned skills to work in leading organizations, communities, and their local countries. The scholarship grants students the opportunity to study at Covenant and Landmark University, Nigeria…
---
Masters scholarships in Nigeria 2019
You cant talk about scholarships available in Nigeria without calling out some masters scholarships for Nigerian students.
Before you apply for a graduate scholarship you must have completed your undergraduate degree course. which is usually a criterion for the application. Scholarships in Nigeria 2019 cut across different sectors especially if are a masters student.
A master's degree (from Latin magister) is usually a second-cycle academic degree awarded by universities or colleges upon completion of a course of a study demonstrating mastery or a high-order overview of a specific field of study or area of professional practice.
HERE are the lists of Master scholarships in Nigeria:
PTDF  POSTGRADUATE SCHOLARSHIP
NITDA Scholarship Scheme for Nigerians
Agip Postgraduate Scholarship
 BEA Awards for Nigerians to Study Abroad
SEOF POSTGRADUATE SCHOLARSHIPS
Dr. Murtala Muhammed Scholarship
AGIP Postgraduate Scholarship 2019-2020
---
PTDF  POSTGRADUATE SCHOLARSHIP
This is one highest paid masters scholarships in Nigeria, if you are searching for masters program for Nigerians this will be a nice option for you . all you need is to follow the link below to see if you are eligible for the scholarship. PTDF scholarships are highly competitive and only candidates who are outstanding across the board are selected.
---
NITDA Scholarship Scheme for Nigerians 
This masters scholarship scheme aims at promoting proficiency in Information Technology at Doctorate and Masters Levels. The National Information Technology Development Agency (NITDA), with its mandate of transforming Nigeria into an IT driven economy for global competitiveness and the dire need to bridge the digital divide. so if you are interested in forwarding your education in the IT field as a Nigerian here is your chance…
---
Agip Postgraduate Scholarship 
The
Agip Postgraduate Scholarship
has been one of the Best Scholarship Scheme in Nigeria for
Master degree Students
who wish to pursue their degrees in Nigerian and Overseas. Seat back and relax as we work you through the processes of becoming an
Agip Scholarship Winner 2019
.
---
Talking about another Masters scholarship BILATERAL EDUCATION AGREEMENT AWARDS is one of the government-sponsored scholarships. The Scholarship is available to pursue the undergraduate and postgraduate programme. For Masters students, All applicants must hold a First Degree with at least 2nd Class Upper Division. The applicants who are previous recipients of Foreign Awards must have completed at least two (2) years post qualification or employment practice in Nigeria.
---
Ph.D. scholarships in Nigeria 2019
There are Many scholarships in Nigeria for those who might need to study for PhD. If you prefer to study in Nigeria instead of traveling overseas these scholarships are for you and if you still want to travel abroad also for your PhD study as a Nigerian some of the listed scholarships can meet your need.
Duration and conditions differ for each of the scholarships. Check below for the PhD Scholarships.
Nigeria LNG (NLNG) Scholarship Scheme
Shell SPDC students program
Federal Government of Nigeria Scholarship
NITDA scholarships
Dr. Murtala Mohammed Scholarships
Petroleum Technology Development Fund (PTDF) Scholarship Program
Mansion House Scholarships Scheme
Developing Solutions Scholarship programs
---
Nigeria LNG (NLNG) Scholarship Scheme
The scholarship was launched in 2012. It is actually an overseas scholarship and it is aimed at supporting entrepreneurs, professionals and indigenous experts, who may want to study for PhD.
The scholarship is open to individuals who may want to study in other areas aside oil and gas areas.  The scholarship covers tuition fees and the monthly stipend towards living expenses. It is valued at $60,000 to $69,000.
---
Shell SPDC students program
The scholarship is focused more on students in the Niger Delta region. It covers both local and international studies.  It is available to both undergraduate and postgraduate students. They offer 20 research internship appointments each year
---
Federal Government of Nigeria Scholarship
The scholarship is offered by the Nigerian government through the Federal Ministry Of Education and through the Federal Scholarship Board.  It is offered to students studying for National Certificate in Education, Higher National Diploma, Undergraduate and Postgraduate programs.
---
International scholarships for Nigerians
Now if you are looking for scholarships in Nigeria 2019 to study outside shores of Nigeria these are some of the readily available scholarships for Nigerians to study abroad.
Newcastle University Nigeria Scholarships
This one the international scholarships for Nigerians, It is available for PhD in medical sciences, engineering, agriculture, sciences social sciences, arts, and humanities…
---
Griffith Scholarships for African Nationals
This scholarship is open to various categories of students, including PhD students. It is also open to Africans including Nigerians.  The scholarship is given based on personal character and demonstrated leadership skills.
---
Swiss Government Excellence Scholarships For Nigerian Students
The scholarship is provided by the Swiss government in collaboration with the Nigerian government. It is open to PhD, MSc, and even undergraduate students.
Various aspects of the scholarship are Excellence Post-doctoral scholarships, Excellence PhD scholarships, and Excellence Research Scholarships. The scholarship covers virtually all imaginable fields of study…
---
Rotary Foundation Global Grants
The Rotary Foundation offers scholarship funding through the Rotary Foundation Global Grant scholarships. The scholarship funds graduate-level coursework or research for one to four academic years. The minimum budget for a global grant scholarship is $30,000…
---
Fulbright Foreign Student Program
The Fulbright Foreign Student Program operates in more than 155 countries worldwide. Approximately 4,000 foreign students receive Fulbright scholarships each year.
It involves artists, young professionals, graduate students and anyone interested in the PhD program in Nigeria. The scholarship does not only cover PhD; it also covers the Master's degree and even non-degree programs.
The scholarship provides funding for the course duration. It provides funding for your health insurance, a living stipend, airfare, textbooks, and tuition…
---
Startup Nigeria Incubation Program 2019 | ONGOING
The Incubation Program for Nigerian Startups is a 3 months Intensive Training Program aimed at Supporting Top notch and Innovative Startup Ideas across Nigeria. The Incubation Involves Startup Seed Funding, Cutting Edge Mentorship and Top Level Training On Business Growth and Sustainability.
The Main Idea is to see Innovative Companies lead the way for the new Nigeria that has been envisioned for years. The Time is here for the emergences of the Top CEOs and Coaches of Industries.
The Startup Nigeria Program curriculum is specifically designed to move companies from ideas to viable products/services.
CLICK HERE, TO SEE ALL SCHOLARSHIPS FOR NIGERIANS UNDERGRADUATE AND POSTGRADUATES BOTH HOME AND ABROAD
Eligibility for winning our scholarship EBook
Get our Scholarship Ebook for free now, indicate interest in the comment section and the Ebook will be sent to you. This offer is for the first 50 people.
EDITORS' RECOMMENDATION
APPLICATION LINK

ELIGIBILITY CRITERIA

SCHOLARSHIP WORTH
Ongoing Scholarship
Are you searching for scholarships in Nigeria 2019? this post is for you as it covers ongoing scholarships for Nigerian-undergraduates, masters, and PhD. These Scholarships include Agbami, NNPC/Chevron, Total, PTDF Scholarships etc. The Application Deadlines
Related
SHARE TO HELP SOMEONE WIN A SCHOLARSHIP TODAY!